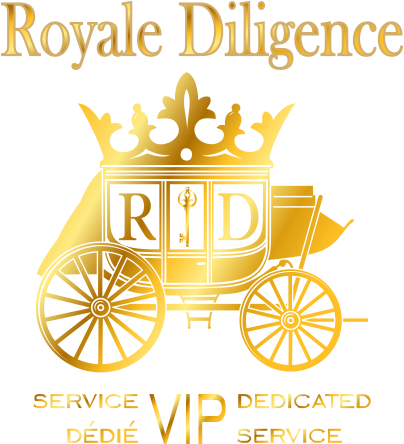 EFFICIENCY.
DISCRETION.
CREATIVITY.
The word concierge seems to come from the Latin conservus or conservius (co-servant which can mean with service). Originally, the caretaker was responsible for an important building as a royal officer, managing domestic services, security and the requests of the owners and their guests. Security will become the responsibility of the men-at-arms (gendarmes). We find here the two uses of the word concierge: the most common designating the person in charge of the maintenance of a building but also that linked to the private concierge who responds to the requests of his customers.
Nowadays, the functions of a private concierge are both butler, organizer, delegate, or even personal assistant, such as:
The organization of the house: search for staff, maintenance and renovation, organization of receptions with or without a chef at home, personal shopper, maintenance of the vehicle fleet.
Travel management: reservation of local and international, private and corporate transport and accommodation including private plane, yacht, helicopter, and limousine.
Research and import: real estate, vehicles, collectibles, works of art.
The planning of social outings: purchases and reservations of tickets, table at the restaurant, golf departure, spa package, stay at the hotel, red carpet events, show boxes and sporting events, getaway weekend.
Welcoming customers, partners, investors and relocating employees
The hiring of close security services (bodyguard)
Finding various information on the internet
The concierge must be a manager and organizer. In order to continue to serve its customers, it is natural to also be an event manager. The needs of the clientele are not limited to their household, the concierge is also present for large-scale events.
Royale Diligence is your partner of choice for the planning, management and organization of your events such as:
Happy hour
Lac-à-l'Épaule (meetings behind closed doors)
Congresses, symposiums and seminars
Private tastings
Group travels
Weddings
Élise Girard, Quebec City
"You allowed my children and myself to live a magical moment"
Le Consulat général de France à Québec
« Mr. Raymond NADEAU, director of La Firme Le Concierge, and his team work to be a reference in the organization of prestigious activities. An efficient network of knowledge and service providers made it possible to meet the desired requirements even at the last minute. Accepting the challenges of preparations, of our National Celebration 2014 to offer a quality service expected by all, was a challenge met with brio and efficiency »
Michel Douville, General manager Four Points by Sheraton Quebec City
« I recommend Le Concierge for any major project requiring planning and organization as well as the search for new ideas. »